Our Company
We are here to serve
Mission
To be the most trusted name in the industry
Vision
To be leaders in helping people succeed
Exceptional
Deliver a Customer Experience that is Exceptional
Quality
We do things with a standard of high quality
Excellence
We believe in delivering excellence as a standard
Honesty And Integrity
We believe in being as transparent and honest as possible
The Goji Way
We aim to emulate the Goji in its effect on the community
Relationships
We greatly value relationships and people
Passionate
We are passionate to use our God given qualities to benefit others
Innovation and Disruption
The Goji berry, an elegant fruit, is known for its many health positive characteristics: it promotes longevity of life, well being, calmness, physical performance, happiness, quality of rest, and feelings of exuberance.
Mission | To be the most trusted name in the industry
Vision | To be leaders in helping people succeed
Passion | To help others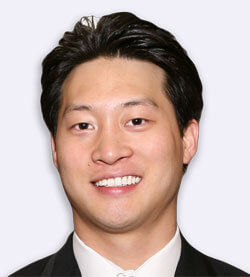 Joseph S. Hwang
CEO
Joseph Hwang is a entrepreneur who has a vision to help others. He believes that innovative technologies, reliable solutions and world-class services will be key factors to accomplishing his vision. However, his number one priority is people. His passion to help people, solve problems, and to help others succeed naturally brings him to value relationships with clients and partners. Goji Systems is foundationally built on providing quality hospitality solutions and services at an exceptional level.
Goji Systems has a strong foundation built on its core values. The company's vision to provide exceptional support stems from Joseph's expertise from the IT industry. He brings extensive experience in leadership, marketing, business development, and relationship building to the organization. He is passionate about developing Goji Systems as an organization that the community can trust. His vision for the company is to make Goji Systems a hallmark for service and excellence.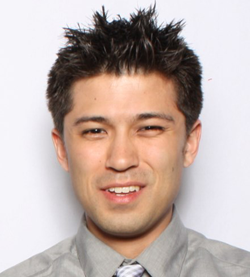 John E. Stout
COO
John Stout is a self-starter with a passion for delivering high quality, efficient, and bold business solutions to his clients.  After starting his first business in the automotive industry, then a second in imports, he found his true calling in an industry that currently lacks authentic personal service and quality support. John has over a decade of experience in the IT and support field and has a knack for identifying solutions for even the most complex business problems.   With his strong work ethic and attention to detail, he has an unparalleled commitment to helping his clients achieve success.  The relationships he has made with his clients and business partners are what he finds most rewarding. As COO of Goji Systems, John oversees business operations to ensure a consistent level of unmatched service to clients.  The fact that Goji Systems has grown largely on the basis of client referrals and word of mouth is a testament to this commitment.  At Goji, we are your friends, neighbors, and humble servants, with a desire to contribute and support our local community.
Join us in service to others.
Helping People is Our Passion
Our Mission is to be the most trusted name
653 W Skippack Pike, #12 Blue Bell, PA 19422